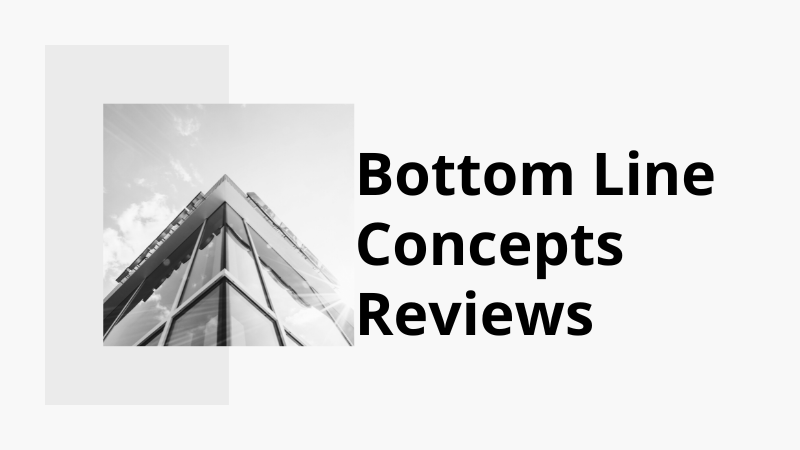 Welcome to our Bottom Line Concepts reviews where we shall cover all aspects of Bottom Line Concepts employee retention credit program, facts about the company, eligibility, procedure & charges etc. After going through this review you will have a concrete idea of whether or not appointing Bottom Line Savings as your ERC recovery partner.
You're an employer who wants to claim the Employee Retention Credit (ERC) in a proper manner. But you're not sure how to go about it and also don't want to get into trouble with the IRS by improper credit claims.
There are many third-party companies that promise big results. These companies that are taking improper positions related to taxpayer eligibility for and computation of the credit. As a result of which you may end up costing more in penalties and interest.
Why you need an ERC specialist like Bottom Line Savings to recover ERC fund?
The employee retention credit is a little unknown benefit to employers who retain their employees during the covid-19. Typically your CPA would handle your taxes but usually doesn't handle your payroll. And your payroll processor, whatever provider you use is not really in the business of filing tax credits on your behalf.
Hence, claiming the credit can be a daunting tax, as it requires coordination between CPA & your payroll processor. Here you need a specialist to do this job efficiently. So here comes the role of Bottom Line Concepts Employee Retention Credit program. They are experts in studying your tax returns as well as your employee's payrolls.
Bottom Line Concepts LLC has experienced professionals with a proven track record of success. They will work closely with you in every step of the way to make sure that your credit claim is accurate and compliant with IRS guidelines.
What is Bottom Line Concepts?
Bottom Line Concepts LLC is also known as Bottom Line Savings focused on helping small businesses & non-profits to get their ERC refund. At the time of writing this Bottom Line Concepts reviews, over 16000 businesses have already enrolled for their service. And Bottom Line Savings have successfully recovered over $2.94 billion dollars in employee retention credit in less than two years.
Company: Bottom Line Concepts LLP
Year Founded: 2009
Employees: 462 as per Linkedin
HQ: United States, North Miami Beach, Florida
Industry: Business Consulting and Services
Who is Josh Fox 0f Bottom Line Concepts
Josh Fox is the CEO of Bottom Line Concepts and giving all his efforts to provide better service to small business & non-profits. Josh Fox has started BLC as one of the cost reduction & tax refund company since 2009.
Is Bottom Line Concepts LLC right for me?
Bottom line Concepts focus mainly on employee retention tax credit and have specially trained experts in maximizing tax credit.
They never ask you a penny in form of processing fee or any other charges until you get back your refund check from IRS.
One of the largest company in United States, that have claimed ERC refund on behalf of small businesses & non-profits.
Bottom Line Concepts have online access to IRS website through they can know the claim position of their clients at any point of time.
BLC Track Record Speaks For Itself
Credibility & Experience
14 Years Servicing 400 of the top Fortune 1000 Companies in Government Recovery Work prior to the ERC program.
Facts
17k Clients Submitted to IRS totaling ~$3 Billion in ERC.
Zero Audits. Zero Red Flags.
Part of the Top 500 Fastest Growing Privately Owned Companies in the USA.
Integrity
They Built Their Business On Transparency, Credibility, Trust, and Protecting Our Client's Best Interests.
No Risk
The Way It Should Be! They don't believe they should be paid until their services are completed successfully.
Confidence
They guarantee their fee and will pay it back. They stand Behind our work when everyone else in the industry won't.
Employee retention credit eligibility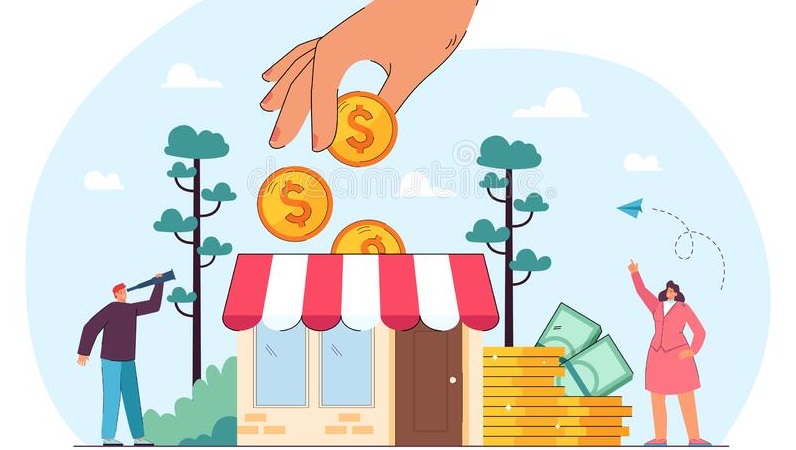 Small businesses & non-profits(including schools, colleges & universities) having 5-500 W2 employees could be eligible to get up to $26,000 dollar per employee. The ERC grant is available for 2020 and the first 3 quarters of 2021.
To get the ERC, your business must have been hurt in one of these ways:
● A government authority made your business stop part or all of its operations during 2020 or 2021. This includes if your business was limited by commerce, couldn't travel, or had restrictions on group meetings.
● Your business had less money coming in during 2020 or 2021 than it did in 2019. This is called a gross receipt reduction.
● A business can qualify for the ERC for one quarter but may not another quarter.
● At first, businesses could not get the ERC if they got a Paycheck Protection Program (PPP) loan under the CARES Act of 2020. But with new legislation in 2021, employers can now get both programs. However, the ERC cannot be used for the same wages that were already covered by the PPP loan.
So even if you have received PPP loans still you can avail ERC credit.
If you have no revenue reduction in your business you can also be eligible for this government grant.
Do not let somebody tell you that you are not eligible for ERC money.
Book a 10-minutes eligibility call to talk to ERC experts at Bottom Line Concepts LLC.
Bottom Line Concepts fees for claiming ERC refund
BLC works with clients on a contingency model. They do not charge any up front consultancy fee to their clients. They charge their fee only when you get back the check from IRS. Their fees usually range from 15% to 30% of the recovered money depending upon the work involved in preparation for the claim of employee retention credit. It mainly depend upon the size & nature of company.
Bottom Line Concepts charge an average 20% of the recovery money as their consultancy fee. You won't repent by handing over the job to Bottom Line Concepts LLC as it is worth their resources. Their evaluation is so perfect that they will end up providing you the maximum ERC tax credit.
How to apply for ERC Tax Credit through Bottom Line Concepts?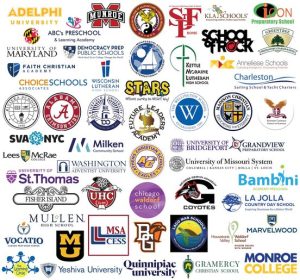 Applying for ERC credit can be a complicated and time-consuming process. However, Bottom Line Savings can help to make the process much smoother and faster.
First you have to book a call with them specifying your convenient time to speak to BLC's ERC experts. This introductory call will be for 10-15 minutes where they thoroughly evaluate your eligibility for the ERC tax credit.
Once you are found to be eligible, they will send you an agreement which is to made between you & BLC prior to start claiming. Business owner will go through the terms & condition & sign the agreement with BLC to claim the ERC refund on their behalf.
Once agreement is signed, BL send them a questionaries' to be filled by the business owner for purpose of gathering documents. Once BL get the filled out questioners, they asked the business owner to arrange specific documents for filing.
Bottom Line Concepts review the documents and finally submit the documents to IRS.
They then provide a comprehensive analysis of your claim, and offer guidance on the claiming process and documentation. BLC have specific program expertise in claiming ERC tax credit. They are able to provide a level of service that a regular CPA or payroll processor might not be able to match. As a result, they can help you receive your refund quickly and without any hassle.
Bottom Line Concepts vs. the competition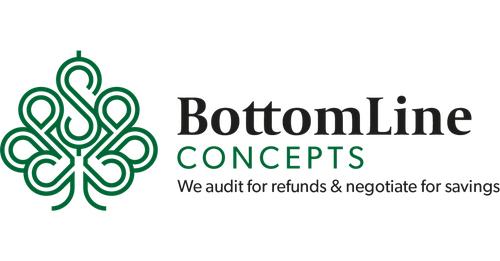 Bottom Line Concepts offers a comprehensive range of services for the needs of large and small businesses. From cost reduction consulting to audit for refund on tax, their services are tailored to drive growth for your business. They understand that it is not enough to have a great idea. They take pride in having executed impressive strategies that have helped their clients move ahead of their competition. Their team will work with you from start to finish, offering personalized attention every step of the way that other firms simply can't match. Bottom Line Concepts offers one-of-a-kind solutions for your business that allow you to outperform the competition and rise to the top.
Bottom Line Concepts Employee Retention Credit program
Pro
The best thing about Bottom Line Savings is they do not charge you any upfront fees to claim ERC tax credit. After evaluation of your eligibility they will do an agreement with you and will start working on your claiming process.
Bottom Line Concepts LLC is one of the most respected recovery firms in the area, and offers several advantages to both businesses and non-profits. They provide specialized services such as cost reduction consulting and the compilation of corporate payrolls and taxes. Their team of experts can help you in evaluation regarding your eligibility, streamline claiming processes, and finally claiming your refund.
Multiple business like restaurant chains, franchise business, manufacturing industry belong to a single owner in different locality can maximizing their ERC grant through ERC aggregation rules. BLC is having well experienced staff to claim ERC under aggregation rule.
Bottom Line Savings is a customer service-oriented company which allows clients to feel confident & provide personal attention throughout all stages of work. Every ERC specialist has vast amounts of experience and adheres strictly to IRS principles for accuracy and completeness. If you are looking for an experienced, knowledgeable consulting firm to help you claim your ERC money then Bottom Line Concepts LLC is a great option.
Cons
Bottom Line Concepts LLC may seem like an ideal business service, but it is important to be aware of the potential cons. One disadvantage is sometime clients complain that they require lot of documents prior to agreement. Actually BLC works on a contingency model. If you will not eligible to get any refund, they also do not get any money as fees.  So prior to doing any agreement they evaluate the client's documents properly.
So it is crucial for companies to provide necessary documents to Bottom Line Concepts LLC in order to know their eligibility.
Bottom Line Concepts complaints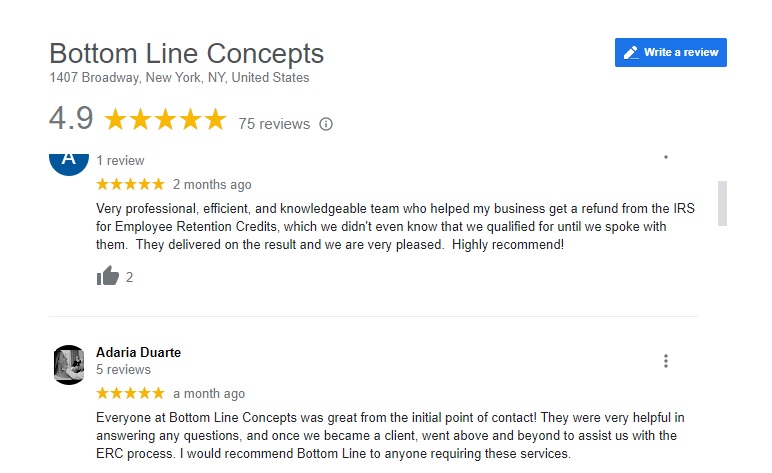 As far as any complaint is concern, we could not found any adverse statement on Bottom Line Shavings. Rather going through Bottom Line Concepts reviews on Google, we found five star rated reviews on the company. As we learned from these reviews BLC worked diligently by helping small businesses submitting their ERC documents. They are knowledgeable and paid attention to the details to make sure  all the forms & supporting documents were accurate & correct. They do all their works in a  timely manner.
Bottom Line Concepts also have a good affiliate program where you earn good amount of money by referring businesses & non-profits for availing their ERC fund.
Final Verdict
Winding up our Bottom Line Concepts reviews we highly recommend to claim your ERC tax credit through this company. Bottom Line Concepts LLC is a well known, reliable company & shown expertise filing tax credit since 2009. So figure out how much ERC money you qualify for and secure your funds quickly by being a part of Bottom Line Concepts Employee Retention Credit program.
Summary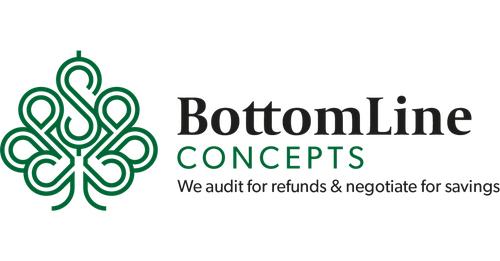 Service Type
Business Consulting and Services
Provider Name
Bottom Line Concepts LLC
,
3323 NE 163rd. St. Suite 302
,
North Miami Beach
,
FL
-
33160
,
Area
United States, North Miami Beach, Florida
Description
Bottom Line Concepts LLC is among the nation's largest recovery firms providing ERC tax credit claims & cost saving solutions across US.